Requesting lease termination is a straightforward process. To request rental termination earlier, visit the KUMMUNI Support Center. Once there,
Navigate to the booking department section.
Select the option "I would like to terminate my lease earlier."
Choose a date for the property return.
Provide detailed information and reasons for canceling the rental contract.
IMPORTANT: Submitting a request does not guarantee early termination.
Termination is only possible according to the rental contract and our agreement.
Please note as per our rental contract, it is essential to note that canceling your rental early may result in a penalty.
KUMMUNI might accept or reject your request.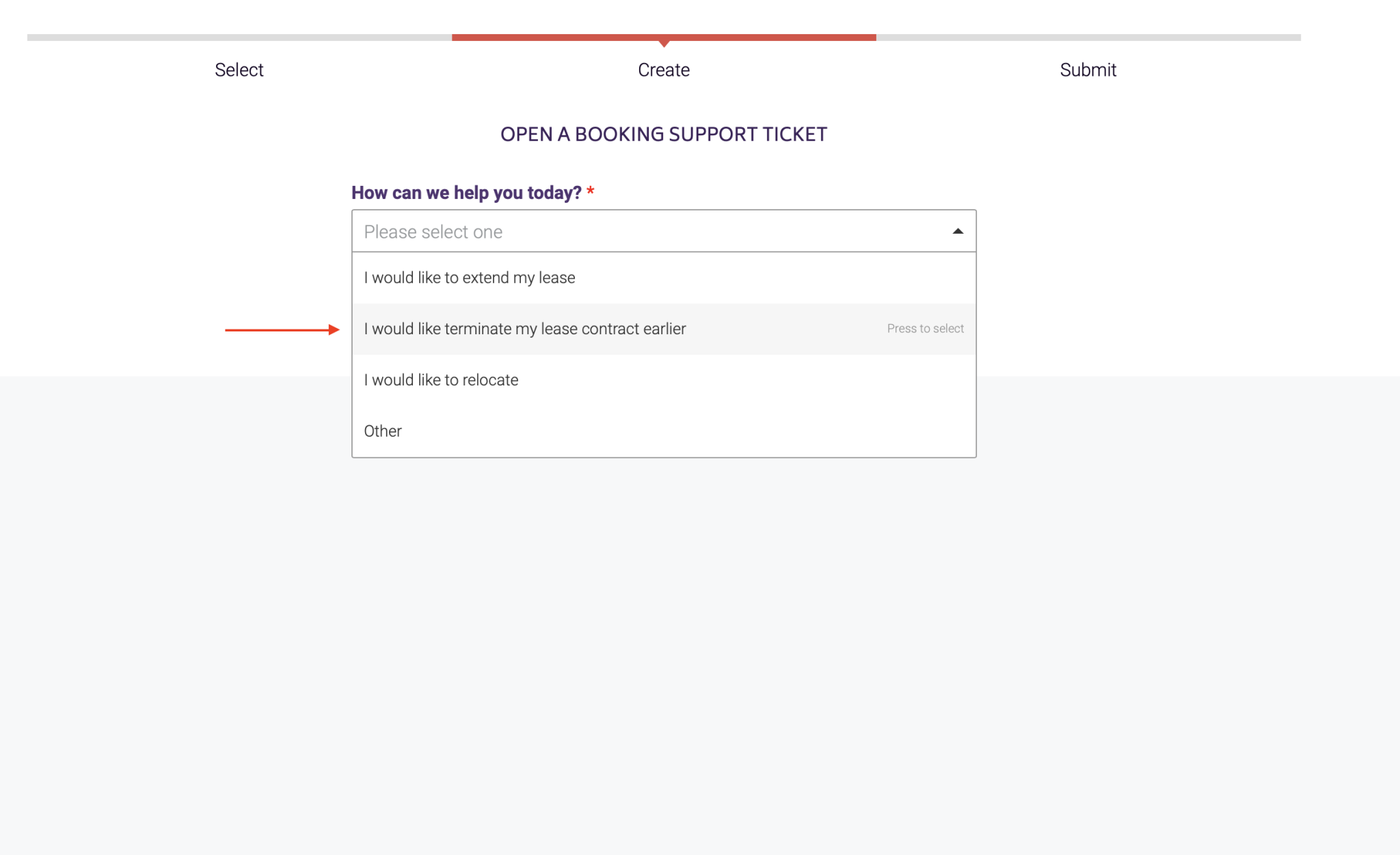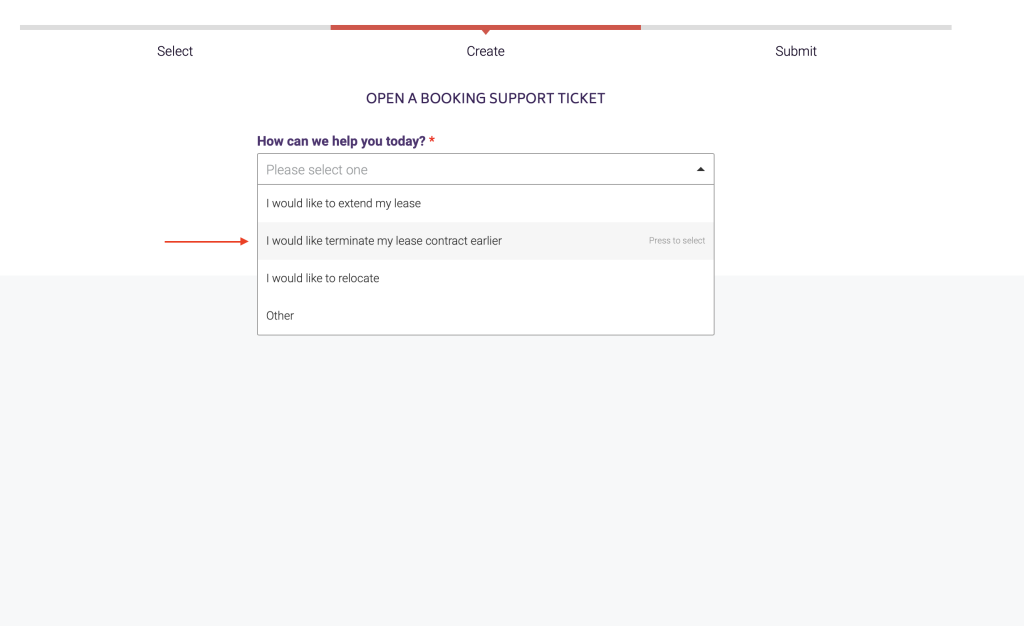 Step 1: Select the option related to lease termination